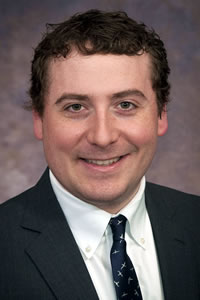 Joshua Fireman has been practicing law since 2015.  He graduated from the University of Michigan in 2012.  At U of M, he was a member of the Residential College, and obtained his Bachelor of Arts Degree in History with distinction. He attended the University of Michigan School of Law and graduated with a Juris Doctor, Cum Laude, in 2015.
While at the University of Michigan, Joshua worked in the Human Trafficking Clinic, where he represented victims in a variety of legal matters.  Joshua is admitted to practice law in all district and circuit courts in the state of Michigan, as well as the federal district and bankruptcy courts for the Eastern District of Michigan. He is a member of the Michigan State Bar.
Following law school graduation, Joshua went on to work for a year as an Attorney for the United States Office of Special Counsel.  After relocating to Mid Michigan, Joshua began practicing with Wenzloff & Wenzloff in late 2016.